Women come to Nashville Rescue Mission for a variety of reasons.
Some are seeking refuge from a domestic abuse situation, others are fighting addiction or battling mental illness, and some women have simply fallen on hard times. No matter the reason a woman finds herself at the doors of the Mission, we share a message of hope with her while also addressing her needs.
We believe once a woman realizes the depth of her Father's love for her, she can begin to understand her full worth.
She begins to see herself as God sees her.
She can claim with confidence the Psalm 139:14 message: "I praise you because I am fearfully and wonderfully made, your works are wonderful, I know that full well." 
She is a masterpiece. She is redeemed, transformed, wonderfully made.
In honor of Psalm 139 and International Women's Day (March 8), we asked a few women on staff at Nashville Rescue Mission some compelling questions. We hope their stories inspire you.
---
What is your favorite thing about being a woman?
Judy, Staff Chaplain:
My favorite thing about being a woman is being a mother and grandmother. I am so grateful that God allowed me to have two sons and seven grandchildren.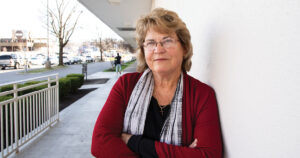 Cicely, Volunteer Services Coordinator:
Women have a unique role in that we are wired to be both nurturers and leaders. What a powerful combination.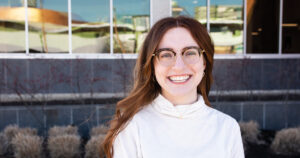 Lisa, Women's Guest Services Coordinator:
First, being a mom. Secondly, having three distinct stages in life that connect us to one another. The three stages being-childhood, young motherhood and older age (when we don't have to worry about having children anymore and we can pass on our knowledge to our daughters. And lastly, having God given intuition and instincts that in my opinion save lives!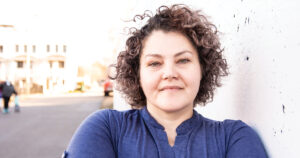 ---
What is a dream that you have for yourself?
Judy, Staff Chaplain:
I am actually living my dream. I have been in the workforce for nearly fifty years. Until 2012 when I joined the Mission, I worked in corporate for-profit environments. For most of that time, I had a dream that one day I would work in full-time ministry, and in 2012 I was able to transition to Nashville Rescue Mission where my dream was realized.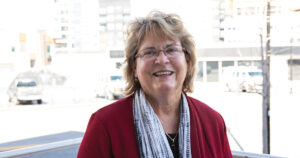 Cicely, Volunteer Services Coordinator:
To become an attorney that helps others overcome and empowers people in difficult situations. It takes a lot of strength to help others climb up as you are also climbing the ladder of life. It takes very little empathy or strength to push others down.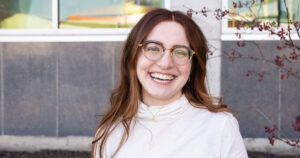 Lisa, Women's Guest Services Coordinator:
I dream of having a homestead that is big enough to encompass a farm, alternative energy sources, many different styles of homes, such as Geodomes and Earthships. I want livestock and for my family to be completely self-sufficient. In the future, I would love to have homes open for single families that are struggling with homelessness.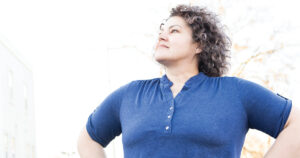 ---
What is one thing you love about yourself?
Judy, Staff Chaplain:
Just one thing? Just kidding, this is the hardest question of all. I think we are somehow trained that loving something about ourselves is not very humble. However, I can genuinely say that I love that I have so many good friends. Besides my family, they are dearest to me.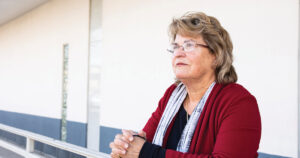 Lisa, Women's Guest Services Coordinator:
I love my kind-giving nature.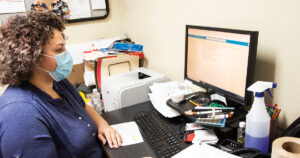 The team at Nashville Rescue Mission is working day in and day out to empower, inspire, and enact lasting change in the lives of the women who arrive here for help. YOU can help continue to do this by giving today.