This month at the Mission, we're highlighting a special series—#MyWhyStory. This means we're asking women and men why they chose to work at Nashville Rescue Mission! This is a very special place to work and spend time, and our team has some incredibly inspiring reasons behind their #MyWhyStory.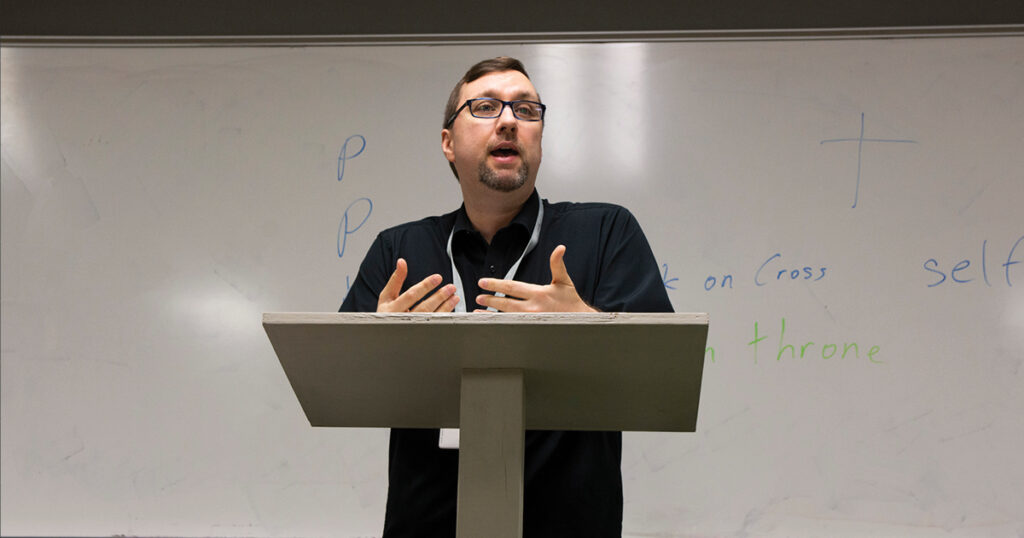 Brian's Why Story
Brian, Clinical Therapist and Life Coach, has been working at the Mission for four years after seeing a job posting through the Center for Nonprofit Management.
Why do you like working at the Mission?
I like our team. We have a great, hard-working, flexible, and fun group of godly people who love like Jesus.
Is there one particular day or situation that stands out during your work here?
My favorite day every month is our Life Recovery Program graduation! Getting to hear the program participants share their lives after achieving a great milestone is always encouraging. Also, for some years, my forgiveness class students at the Men's Campus were required to write and present an apology letter to someone in their lives. It was often an emotional day, but always encouraging.
---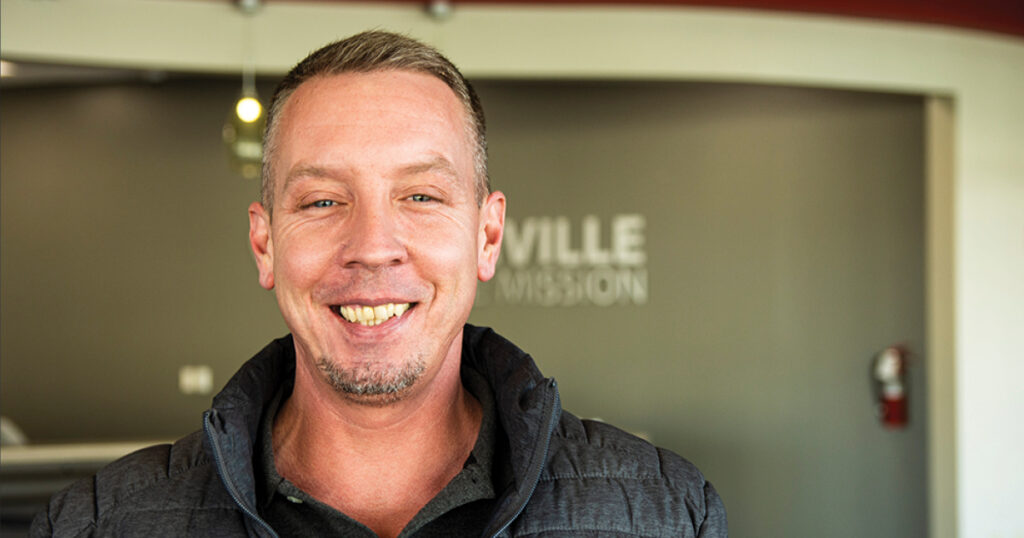 Doug's Why Story
Doug Johnson, Assistant of Men's Guest Services, has been working for the Mission since 2013 in various areas!
Before coming to work at the Mission, what was your experience with Nashville Rescue Mission?
I was in the Life Recovery Program before I began working at the Mission. I had just lost my dad to cancer and my mother to a heroin overdose. I was a heroin addict as well.  
Why do you like working here? 
I do not like working here … I LOVE working here! I love to be able to come to work every day and serve our guests. Being able to witness and share my testimony is an amazing feeling. I have the best boss and co-workers in the world. No two days are ever alike and I love that.
---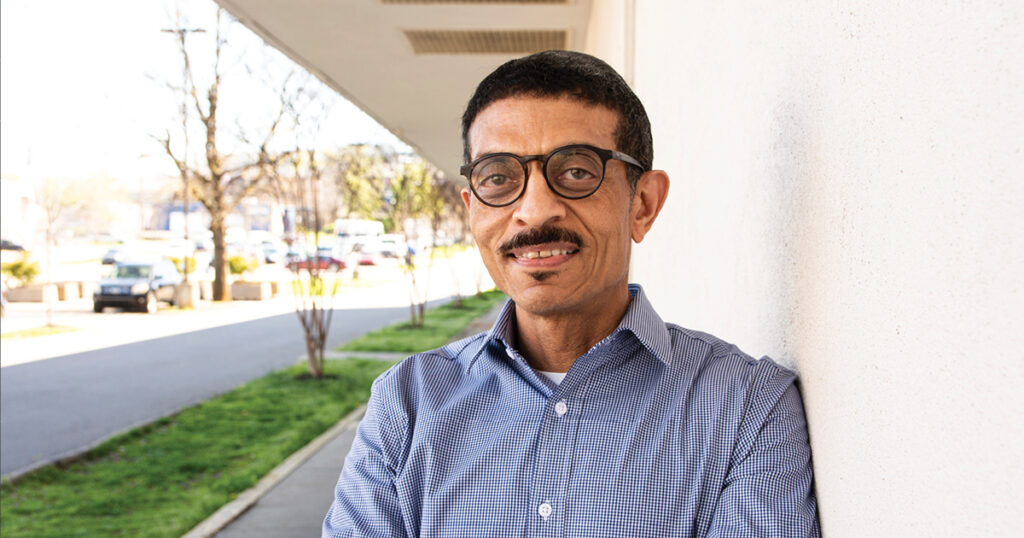 Pete's Why Story
Pete Stuart is a Case Manager who began working at the Mission nearly 11 years ago. He began as an assistant in the Life Recovery Program department.
Why do you like working here? 
I consider working at the Mission a calling on my life and a privilege.
Pick three words to describe what being a part of Nashville Rescue Mission means to you: 
Love, joy, and peace!
---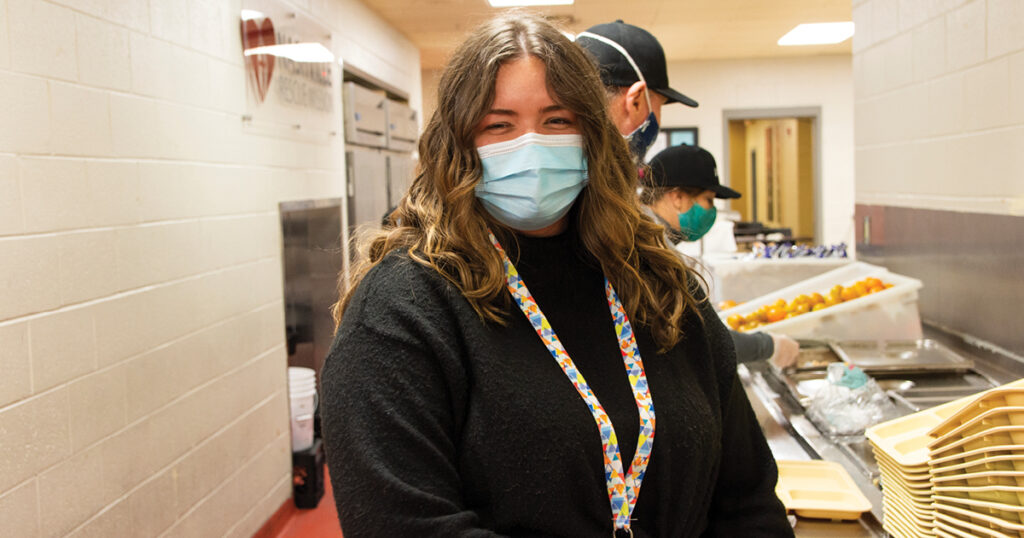 Summer's Why Story
Summer Stevens, Director of Volunteer Services, has worked here for almost two years!
Why do you like working here? 
Volunteer Services is such a special department to work in. Every day, I am able to pour into my relationships with the people who utilize the Mission's emergency services, the people who are in our Life Recovery Program, AND the people in the community who have a passion for service. What could be better than that? 
Is there one particular day or situation that stands out in your mind that sealed the deal for you in terms of making all of the work worth it?
I was really nervous leading up to the holiday season in 2019. Tenured staff had been telling me for months that, while Thanksgiving is a lot of fun for Volunteer Services, it is also a lot of hard work and can be somewhat crazy. Having only been on staff for about six months when Thanksgiving rolled around, I was hoping for the best but preparing for the worst. The first volunteers arrived around 4:45 a.m. and by 6:00 a.m., there were 80+ volunteers in the dining room and kitchen working together, loving on our guests and program participants, and thanking me for all that the Mission does for their community. At one point, I had to keep myself from crying tears of joy and thankfulness for all the people in the building that morning that were dedicating their time, and some, their lives, to serving the hungry, hurting, and homeless in Nashville. I am still just as thankful to be a part of it. 
---
Join us, and you'll do the most rewarding work of your life—while making an eternal difference in the lives of others.
Find out more here.