"If it wasn't for the Mission, I'd be out on the street. I'm 68. I'm retired. There is no work—I'm just looking for place I can call home and rest."
When John stepped back onto American soil in the late 70s, it wasn't the end of his battle. For John, and other veterans like him, it was only the beginning.
"I dropped out of high school. Then in 1968, I joined the Marine Corp."
After the Marines, John found himself bouncing around. Without a high school diploma, he struggled to find steady work. "I became a jack-of-all-trades," shared John. "But I passed the exemption exam at a technical college in California, where I managed to get a college degree."
Many years ago, a friend from the military suggested John move to Nashville. "I've got medical problems and am in and out of the VA Hospital," said John. So he moved to the same apartment complex where his friend lived outside of Nashville.
"I was making trips back and forth to the VA Hospital when they discovered I had cancer," recalled John. "I was able to get the help I needed, but my friend didn't." Unfortunately, his friend, who also had cancer, didn't find out until it was too late. "He died in 2009. Even after he passed away, I stayed in that same apartment complex. When new owners came in, they wanted to raise the rent. I was under an old contract but they managed to find a legal loophole and have me evicted."
On a fixed income, finding a new apartment at a price he could afford proved to be impossible, especially after facing an eviction. "I couldn't find anywhere else to go for the amount of rent I was paying." With little to no options, John was homeless. A battle for stability in housing, finances, health, and support systems can all too easily end in homelessness for someone like John. Sadly, his situation isn't that uncommon.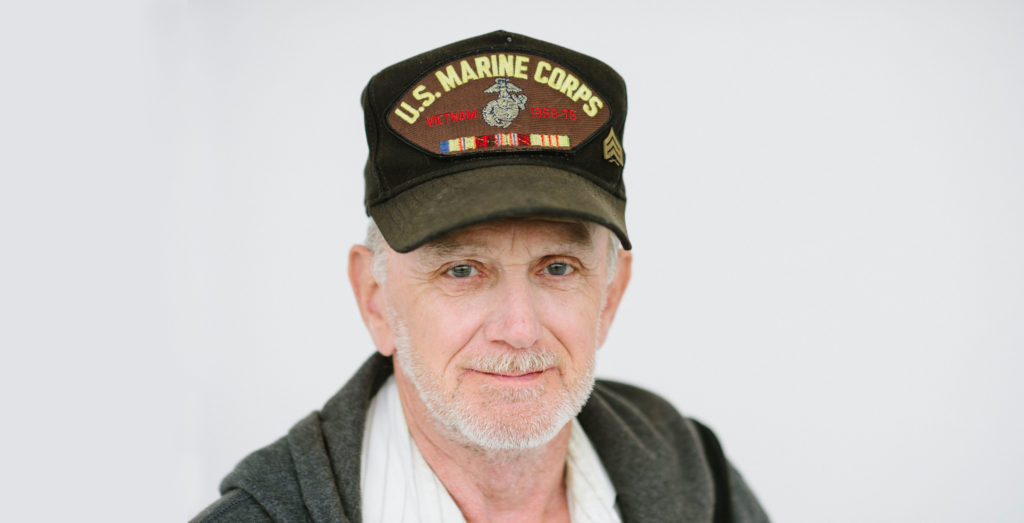 "Staying at Nashville Rescue Mission has kept me out of the elements and put something to eat in my stomach," said John. "Now the hard part is getting into an apartment. I know once I get into my own place things can get back to normal."
Finding an apartment in John's situation is no easy task. "I got a list of places that might work. But many of them are so far away, without a vehicle, it's difficult to get there. Other places require money. You practically have to buy an application. I've cut my budget down to the bare minimum, which is not living. It's just surviving."
After a 10-month-stay at Nashville Rescue Mission, John found a place to call home and today, he is finally able to enjoy a time of rest.
Nashville Rescue Mission exists to give John, and others like him, help and hope. In his time of need, John had a safe place to sleep, hot, nutritious food to eat, and case management to help him formulate a plan and evaluate his options. While a guest at the Mission, John saved money and was able to research apartments that would work within his budget and meet his needs.
With your support, John and other veterans like him, can find help and hope when they walk through the doors of Nashville Rescue Mission. Please give today.