Last Thanksgiving, Bob the Tomato and Larry the Cucumber of VeggieTales visited Nashville Rescue Mission. It was so much fun having Bob and Larry visit, and it was especially encouraging as they reminded us, "God made you special and loves you very much."
We sat down with them to learn more about why they chose to spend time at the Mission.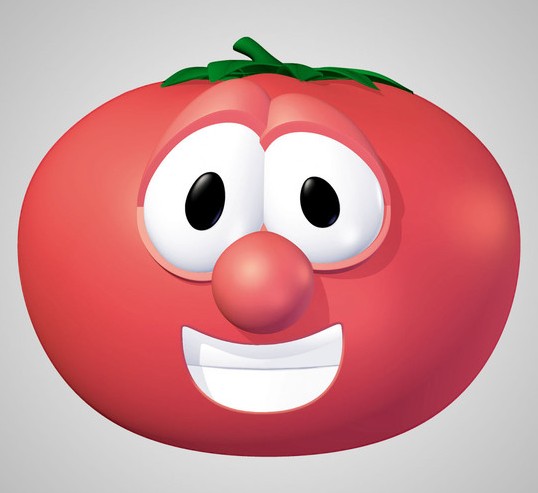 NRM: VeggieTales has such a wonderful place in Christian families homes. Parents and kids alike love the stories and songs, as well as the values and Biblical truths in every show. How do you decide the lessons and stories you want to communicate to kids through Veggie Tales?
BOB: Well, we always start with the letters we receive from kids. The letters are filled with questions the kids are asking. It's in answering their questions that many lessons can be learned—things like forgiveness, loving our neighbors, sharing, and telling the truth.
LARRY: And we always like to have fun and sing silly songs—I'm working on a silly song now that is about a bear trap.
BOB: Larry, why would you need a bear trap?
LARRY: Why to catch bears of course!
BOB: Larry, I don't think you should be catching bears but let's talk about that later.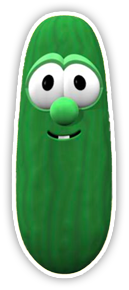 NRM: What advice could you offer the kids who might be staying temporarily at the Mission?
LARRY: "Keep on keeping on" whether you're doing your schoolwork, sports, or anything really—even when things get tough.
BOB: Study hard, listen, follow directions, and always remember God made you special and He loves you very much!
NRM: What made you choose to spend Thanksgiving at Nashville Rescue Mission?
BOB: Leviticus 19:18 says we are to, "love your neighbor as yourself." Everyone is our neighbor. This includes our homeless friends both near and far.
LARRY: You betcha Bob!
BOB: Nashville Rescue Mission is helping the homeless. They are doing what Jesus wants us to do for our neighbors—to treat them with love, kindness, compassion, and mercy.
NRM: On a day with so much significance related to thankfulness, we want to thank you Bob and Larry for joining us to serve and love our neighbors in Nashville. Thank you!
Bob the Tomato and Larry the Cucumber are best friends and appear in the animated series VeggieTales. Visit veggietales.com to learn more about Bob, Larry, and all their friends.