Dale Burdick always wanted to be a baseball star. He grew up in sunny Florida and moved to Nashville when he was just eight-years-old. Like most baseball players, he dreamed of graduating high school, playing baseball in college, and then heading to the major leagues. Little did he know his reality would be even greater than he had imagined.
When his senior year of high school came around, Dale was making plans to head to Mississippi State and play baseball. But then he was drafted—drafted by the New York Mets, straight out of high school.
As a result, he spent his summer training with a baseball league that urges its players to participate in and actively seek out community service opportunities. When he arrived back in Nashville, he wanted to do more. Helping others had struck a chord in his heart, and he wanted to make an impact in his own city. Dale recruited his mom and together they decided to serve lunch at Nashville Rescue Mission.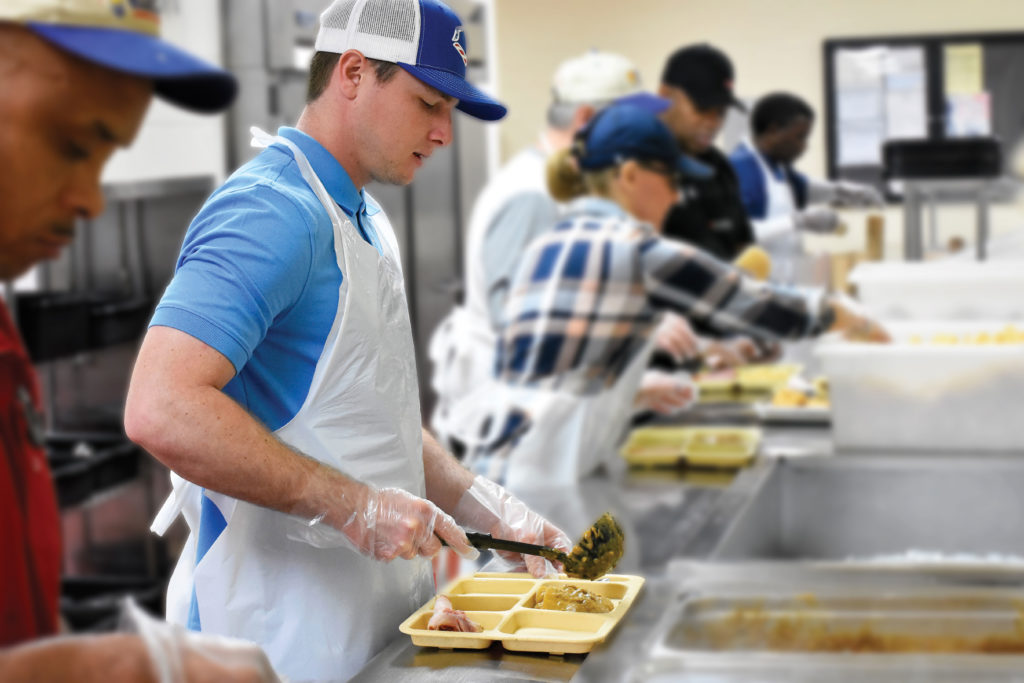 "My family and I would see homeless individuals on the street, and feel that sympathy, but not know the best way to help."
"Go once to serve at the Mission and you'll immediately want to go back," Dale said. "It's such a positive environment. Everyone working in the kitchen was upbeat and excited. I got excited and couldn't wait to go back. I took time to look into the eyes of the men I was serving. It broke my heart, but it was also heartwarming because I could see hope in their eyes."
Dale volunteered each week during his off-season, until it was time to head to Florida for Spring Training. "It's a very well-oiled machine," he said of the volunteering and serving process. "While we are serving lunch to the men, the staff is preparing the dinner meal."
Serving consistently has given Dale the opportunity to create and develop personal connections with the men who come through the line, especially those in the Mission's Life Recovery Program.
"One of the guys I had the pleasure of getting to know had just graduated from the Mission's Life Recovery Program. He walked in to the kitchen decked out in a three piece suit with a top hat. He was on his way to a job interview! We were all congratulating him and wishing him the best on his interview."
Thanks to volunteers like Dale, who step up to the plate and use their talents to help others, Nashville Rescue Mission is able to serve 2,000 meals each day to the hungry and homeless in our community. You too can make a difference! Click the button below to get started.