On Tuesday, October 11, team members of Soles4Souls, a non-profit that fights poverty by providing shoes and clothing to those in need, joined hands with Nashville Rescue Mission to give men at our facility brand new shoes. Rockport donated hundreds of shoes that were distributed to our guests and program participants to kick off Soles4Souls annual #BarefootWeek.
Man after man filed through our chapel to be fitted and to shop for their new pair of shoes. They all had the freedom to choose the new shoes they wished to wear.
Each man may have walked in excited for the experience, but every man walked out with a smile on his face.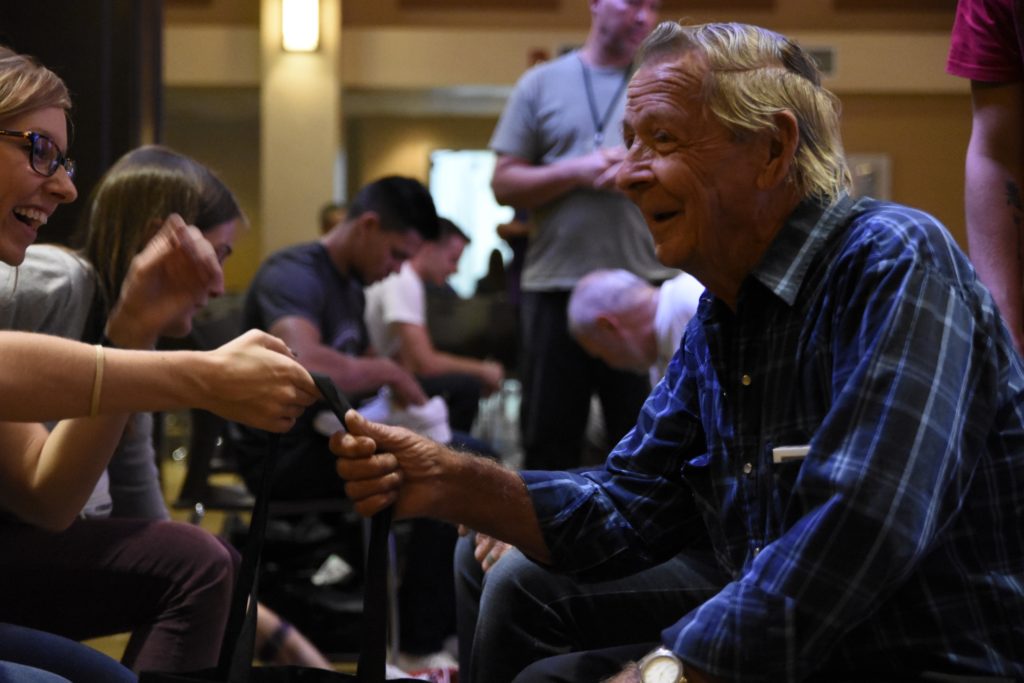 One program participant, Rick, received new shoes lined with his favorite color, University of Tennessee orange. "These are going to be my new cleaning shoes!" Rick said in excitement.

Kenneth (below) chose his new "fresh pair" of kicks from the pile, smiling with gratefulness the entire time.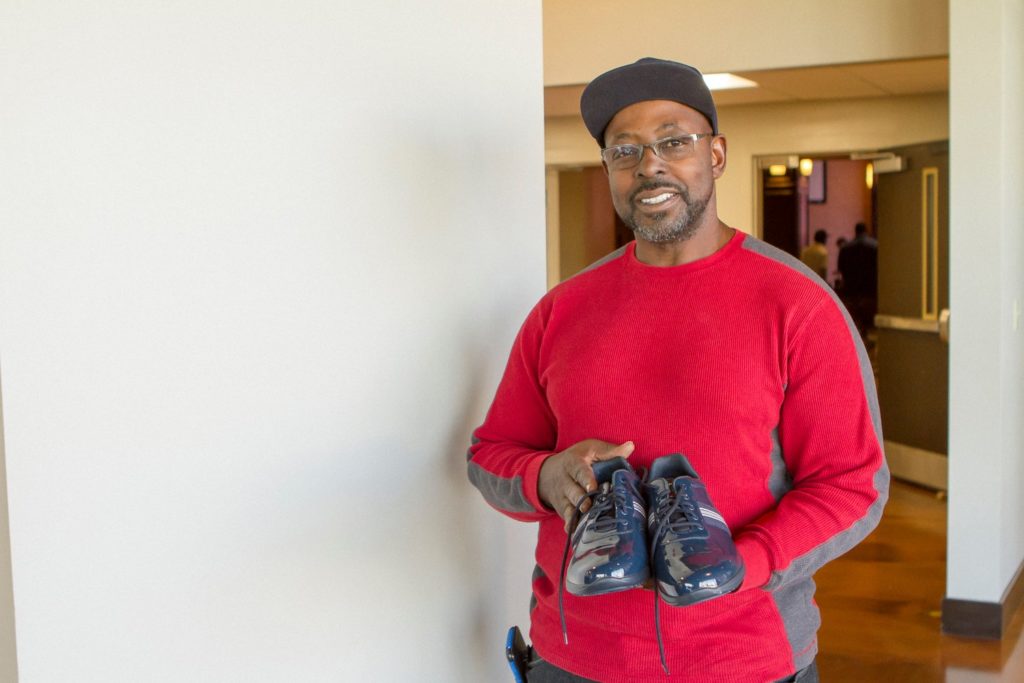 One gentleman looked up as he rolled his wheelchair out of the room and said,
"Thank you. I can't remember the last time I received a new pair of shoes."

Jesus calls us to love one another. He calls us to give to the poor.
He calls us to lay it all down for Him, and at the end of the day, we are all souls who need love from other souls. What a privilege it is to bless others! We send such a big thanks to Soles4Souls for the blessings they provide to so many.