We are partial to the Tennessee Titans  ­– but now, retired NFL defensive back Randy Fuller holds a special place in our hearts, as well!
Mr. Fuller, former defensive back for multiple teams during his football career, partnered with local nonprofit Cure for Our Friends. The organization collected coats, hats, socks, and gloves for the homeless. Their assistance is so appreciated, especially because they donated them just in time to be used for last week's blizzard.
They arrived in style, thanks to a party bus who sponsored the transportation of the items.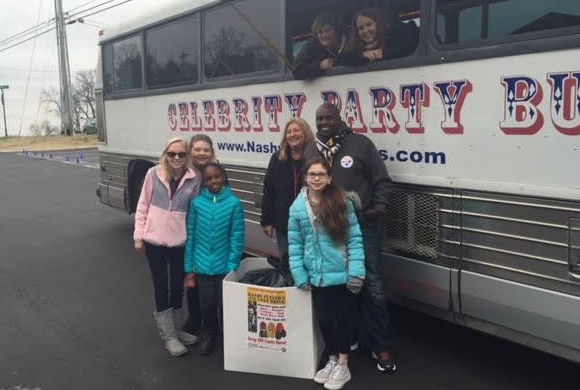 Thank you, Cure for our Friends and Mr. Fuller, for caring about keeping our homeless neighbors and guests warm during these winter months. Your generosity goes a long way!