Darla and Amanda spend their days handling the finances for Omni Hotels … and their Tuesday nights crafting with Nashville's homeless children.
Darla relocated here when the Omni Hotel opened downtown—just a few blocks from Nashville Rescue Mission. Upon arriving, she began searching for volunteer opportunities. She wasn't sure exactly how she would help—but she knew she wanted to impact the city she now calls home. After contacting the Mission's volunteer department and learning more about the opportunities to serve, she recruited co-worker Amanda. Together, they began planning craft nights for the kids who live at the Mission.
"I'm not even very crafty!" Amanda explains. "But it blows my mind how little art education these children have received. So we're here to help them and give them the best experience we can. We want to them to leave each night feeling they accomplished something."
While their moms are in a chapel service, the kids receive special attention from Darla and Amanda, while learning art skills that express and bring joy.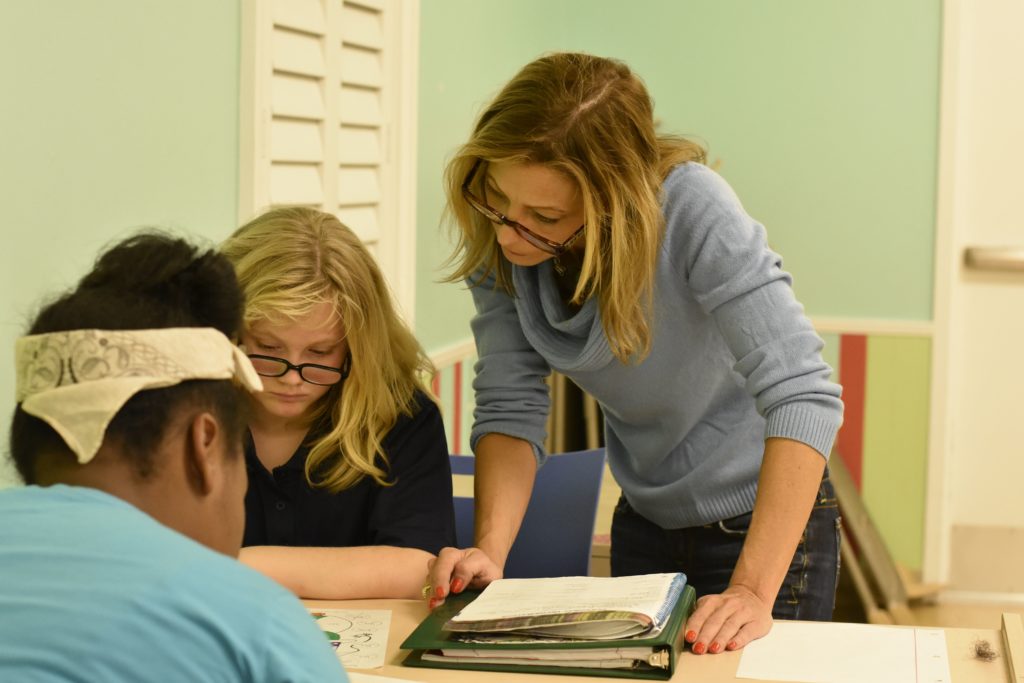 It's more than markers and construction paper though. Depending on the children's school load, Amanda and Darla will focus on homework and reading skills. "You can tell that some of these children have never had help with their homework before. That one-on-one attention is invaluable … we are so attached to these children. If one stops coming, we can't help but wonder if it's because he or she found a home or if it's something else."
For these women, volunteering each week is not only a time commitment, but an emotional and sustainably rewarding opportunity. Amanda comes from a family of teachers, and when she is with the children, teaching seems to come second nature.
Darla, for a while, used to avoid situations like the one she finds herself in each week. Moments like these would previously leave her angry and frustrated—upset about being unable to have a child of her own. But one day, she realized that helping children was part of her healing process. "I've now purposely put myself in this position so I can help children," she thoughtfully reveals. "It's really helped me realize there are still kids out there who need me, even if they aren't my own."
We are grateful to these women for giving encouragement and inspiring the children at the Mission, who they now care so deeply about.