Hundreds of men, women, and children will come through the doors of Nashville Rescue Mission during the holidays, sit down at our tables for a meal, and find hope in their hearts again.
It's all possible because this family of friends you're a part of helps rescue these neighbors in need . . .
. . . regardless of their circumstances
. . . receptive to their suffering
. . . respecting their value
. . . regarding every opportunity to fill their lives with help and hope!
And each one shares their thankfulness with you—and points others here for help, like . . .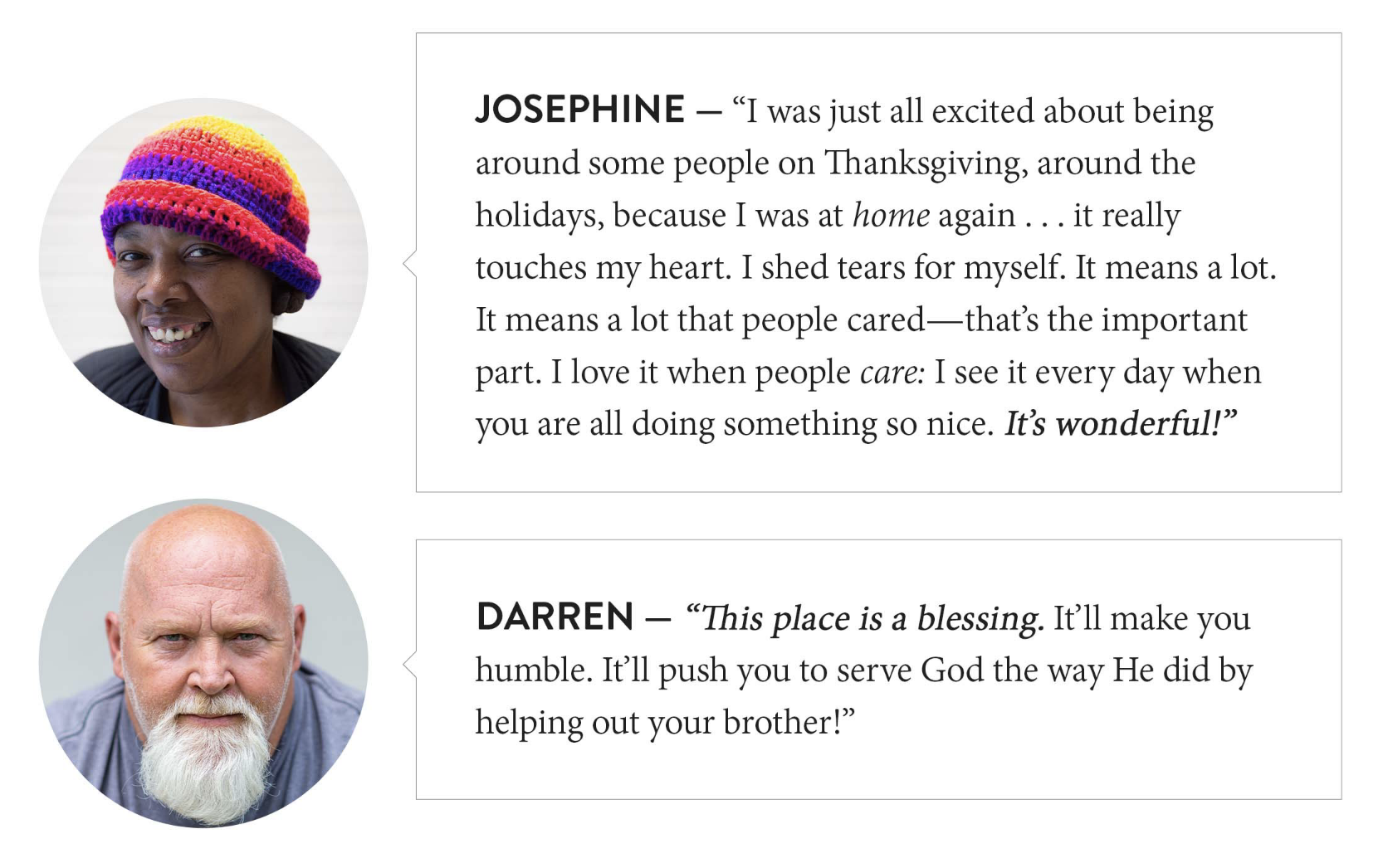 Through your radical hospitality, as Jesus did for the least of these, life transformation is happening here this Thanksgiving, in His name!