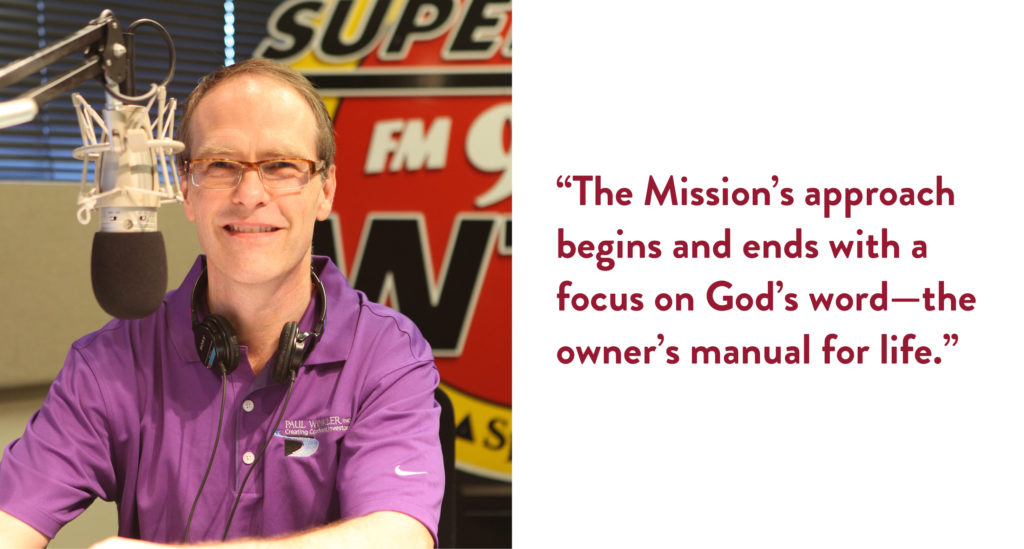 How did you first get involved with the Mission? 
I actually don't recall the first time. It may have been through SuperTalk 99.7 WTN radio station, where I'm an advertiser and support the Mission through the station's annual radiothon. I also have a connection through my church. We support Nashville Rescue Mission and have friends who have served on staff. 
What about your experience with the Mission led to your deciding to support the organization financially?
A big motivating factor in our support for the Mission was witnessing, first-hand, the lives changed by their programs. I've seen multiple studies showing how Christian-based intervention programs have significantly higher success rates than secular ones, so supporting such an approach has a strong appeal. Like many people in the Nashville area, I am frequently approached by people on street corners looking for hand-outs. I can't just turn a blind eye, but I also don't want to hand money to someone who may use the gift to feed an addiction. The Mission serves as a resource for people like me who want to help but don't know where to start. 
What specific aspect of the Mission's work attracted your support?
The approach of "teaching people to fish so they can feed themselves for a lifetime" is intuitively attractive to me. At the same time, I also believe some people simply can't take care of themselves due to mental or physical disabilities. I like the fact that the Mission reaches both groups without the inefficiency or political conflicts inherent in government programs.
Why do you continue to support the Mission?
I graduated from college with a world-view that excluded God, but as I studied archeological, historical, and scientific evidence, I was overwhelmingly convinced of the rationality of Christianity. Once I knew I could trust the Scriptures, I spent significant time looking at what they had to say about the way we should live. Again, I was struck by the profound truths they contained. If we are to reach this dying world, it must start with the Bible. That is why I support the Mission. Their approach begins and ends with a focus on God's Word—the owner's manual for life.