Imagine for a moment you are a mom having to stay in a shelter because you had no other options of safety and security for your family. Imagine the shame, the guilt, and the stigma associated with being a mom experiencing homelessness.

At any given time, the Mission shelters 250 women and children, with around 20% being mothers with children. And though the reasons each mom and child come to Nashville Rescue Mission may differ, they share the experience of rarely being honored or celebrated as mothers and women.

That is why every May, when Mother's Day rolls around, Nashville Rescue Mission works with volunteers and staff to ensure every mother staying at the Mission is celebrated.

We celebrated Mother's Day in style for the first time in several years (COVID prevented a big gathering), and it was an extra-special day! Each woman received a gift bag filled with toiletries, hair products, flip flops, and more. Tables were decorated with linens, flowers, food, and smiles.

Volunteers go a long way in making this such a beautiful day for our guests, from Carol Harris, who puts together the gift bags for the ladies, to Kim Tuzzio, who helps with the meal and decorations. Staff members, Jean Lazenby and Bonnie Broberg, provided live music for the women while they enjoyed their food.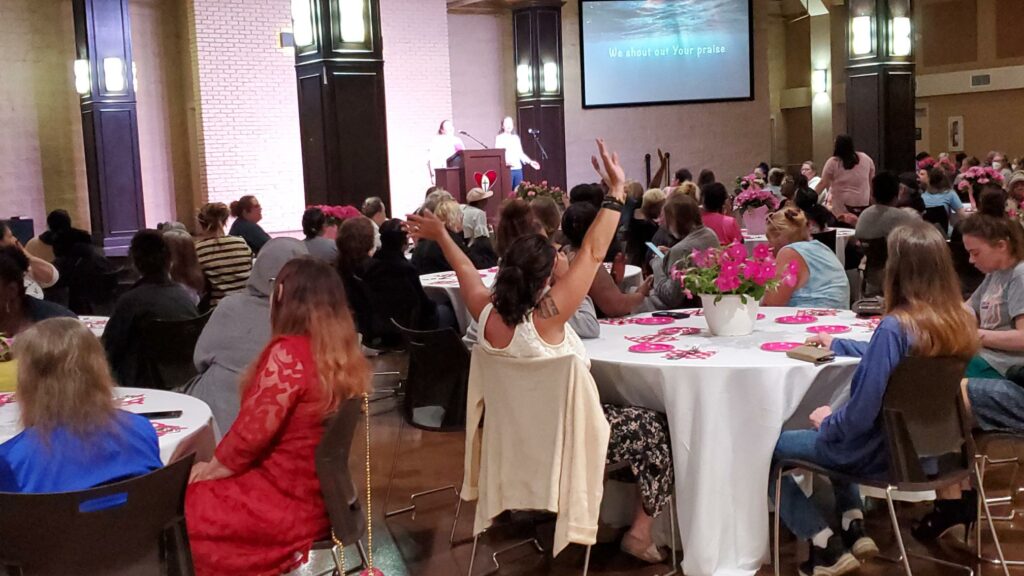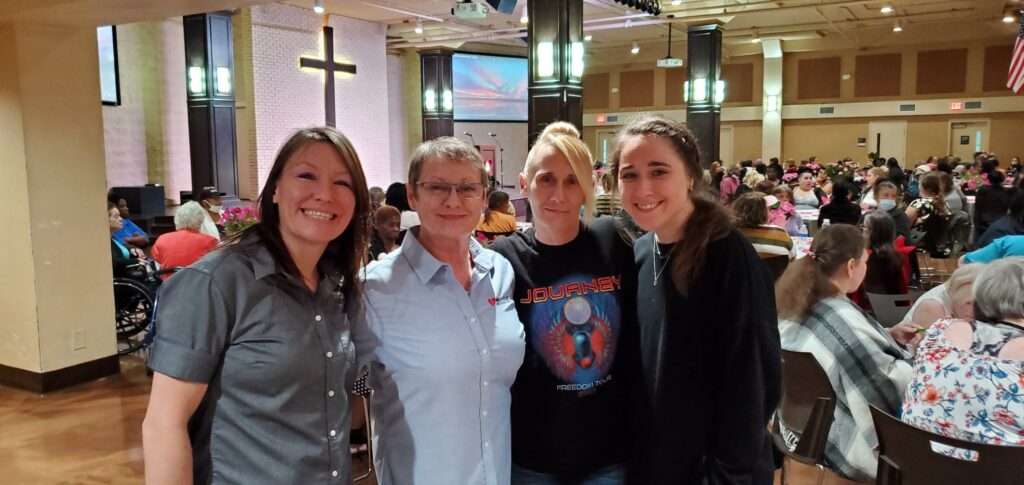 It was a lovely day! We look forward to making this day special for moms at the Mission who rarely feel appreciated or valued. Thank you to volunteers and Mission supporters who helped make this day a beautiful one!