Many years ago, when my boys were small, we pulled up to a traffic light after exiting the interstate. A man approached our car and tapped on the window. I cracked the glass and asked him what he wanted. He said he wanted a couple of dollars for food. Having been involved with Nashville Rescue Mission for years, I informed him there was a free meal waiting for him, and it was just a few blocks away. He said they'd already stopped serving. I looked at my watch and told him he still had 45 minutes to get there. Frustrated, he asked, "Can I have the money anyway?" I told him no and drove away. 
One thing I've learned about homelessness over my 30+ year association with the Mission is people have to hit rock bottom before they get help. That bottom is deeper for some than others. The reasons people are on the street vary. Some have mental health issues. Some have substance abuse problems. Many have a combination of both. But if we're being honest, there are just some people who would rather not have any obligations.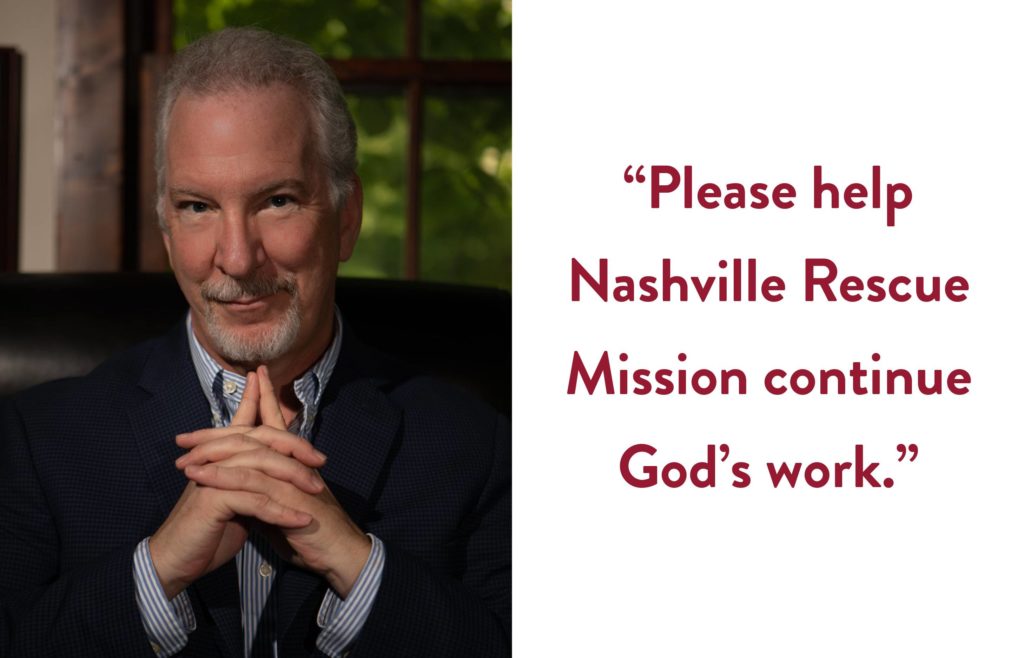 For those of us with compassion, it's often difficult to tell who's who. The Mission takes you as you are. They understand that the shortest path from the streets back to mainstream society is a relationship with God. That's something no government program will ever tell you. That's why they take no government money. They rely on contributions from people like you and me who see the problem and want a long-term solution. 
People aren't homeless because they don't have a home. They're homeless because they can't keep a job.
The Mission offers help for anyone who truly wants it, anyone who's hit rock bottom and wants to change their life for the better. It is a loving, understanding place with an action plan to transition people from the streets to a productive life—to give people hope. And it all starts with a meal. 
Today they serve over 800 men, women, and children daily. The success stories will bring you to tears. The lives they've saved from despair are now legendary. The work is hard, but it's the most rewarding transformation you'll ever witness. Please help Nashville Rescue Mission continue God's work.