Mission 13 started when a 12-year-old girl in Kentucky decided to dream an extraordinary dream. She was turning 13 and wanted to make her birthday count. Morgan dedicated the entrance into her teen years to Nashville Rescue Mission. She spent months collecting clothing and other much needed items to give to those in need. She didn't want her birthday to be all about her–instead, she wanted it to be a day of service. "God told me to do something and I obeyed him," she shared.
This year, Morgan turned 14 and did it all over again. She saw our pleas for water and rallied her local community. Friends, family, neighbors, and church members came together to donate over five THOUSAND bottles of water. That's right…5,000! Her family's car and storage spaces were filled to the brim. What a great problem to have!
This August, they made the drive from Kentucky to Nashville one Sunday morning. A member of her church donated a trailer to help transport the donations. They packed up the water bottles and headed south. Mission staff were so excited to greet them when they arrived. Those water bottles are literally going to save lives in this Tennessee heat.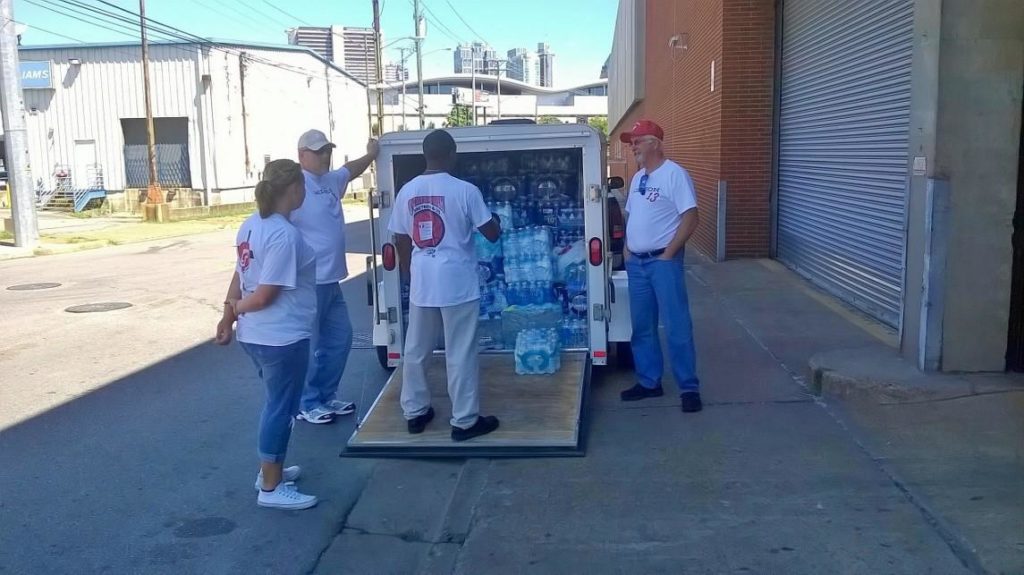 "First of all I want to thank God for making this all possible and for helping me through everything," Morgan said. "Mission 13 has grown so much, and I want to say how thankful I am to all of you that have supported me and donated! You truly are dedicated to helping others, and it means so much!"
We are grateful for Morgan and her family for all of their hard work and dedication. They are already planning to collect more needed items and return this winter!