I started a hair product company a couple of years ago called On Point Pomade. We had a surplus of about 2,000 combs at the end of 2017, so I asked around to find out which homeless shelter would have the best use for them. I quickly heard back from multiple people recommending Nashville Rescue Mission. I was familiar with the name but had never learned about all that they do. I made a call and was so happy to find out they would be able to use the combs in the hygiene packs they offer to anyone who stays there.
They invited me down to drop off the combs and take a tour of their campus. While walking the halls and hearing the statistics and success stories, I was floored by the overwhelming amount hope that is being offered there in so many different ways. It was incredible to see it all in person, meet some staff, and hear about how they are serving those in need in the Nashville area.
Seeing first hand the thousands of meals and shelter they provide EACH DAY for hundreds of people who stay there was enough to make me well up with tears of joy, but Nashville Rescue Mission is offering so much more than just food and shelter—education, freedom from addiction, and most importantly eternal life through a relationship with Christ!
There's a song on my most recent solo album called "The Best Is Yet To Come." It's about the assurance we have as believers, knowing our future is not determined by our past or our present, but by the promises given to us by God. So no matter what our current situation looks like, we can keep our eyes on Jesus and know that we are Kingdom bound!
I've thought about Nashville Rescue Mission every time I've sung that song since my visit. The Mission is serving "the least of these," to provide them with what they need here and now, and to teach them biblical truths that extend far beyond this lifetime. I'm so grateful for the servant hearts on staff at Nashville Rescue Mission.
This is love in action.
THIS is hope.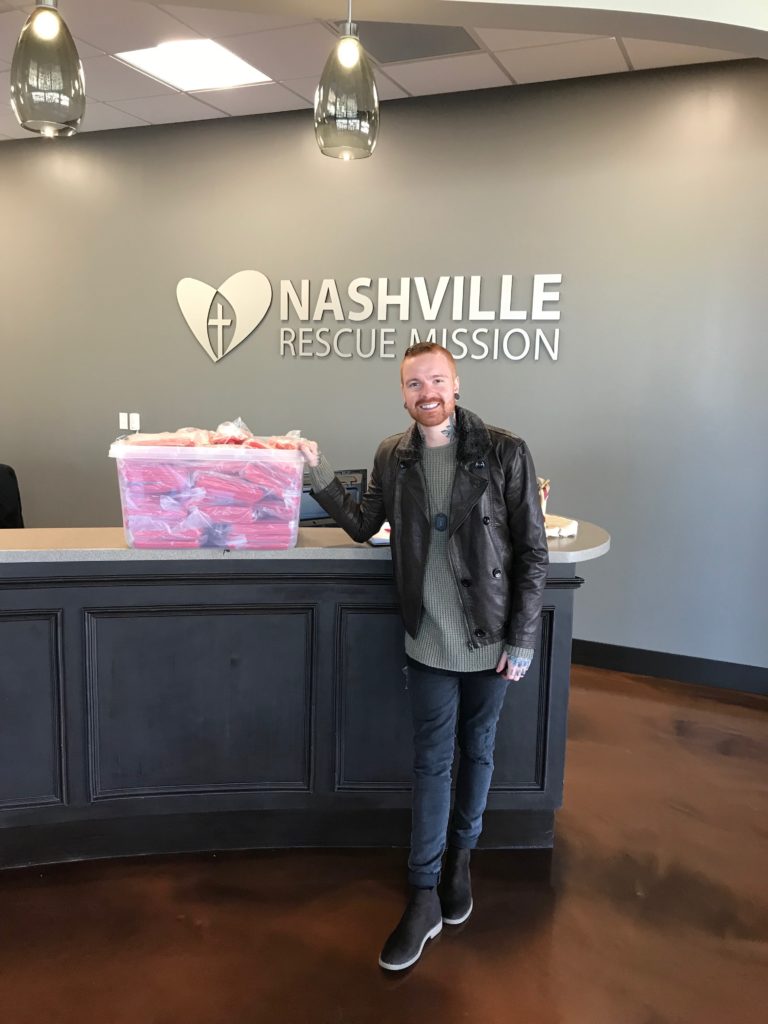 ---
As frontman for Memphis May Fire, one of the premiere bands in the metal-core genre, Matty Mullins encourages crowds at large secular music festivals worldwide with a mixture of relatable personal confessions and faith-based positivity. He's blessed with one of the most recognizable and vital voices in alternative youth culture, helping his band garner rock radio play, millions of YouTube views, magazine covers around the world, and over two million followers on social media, while simultaneously offering an even fuller expression of his vibrant faith as a newly emerging CCM solo artist.