A couple of months ago, Malachi contacted us to let us know he was planning to collect new socks and underwear in honor of his 8th birthday to donate to the Mission. His reason for choosing to help those experiencing homelessness is very personal—Malachi is adopted and knows that his birth parents were homeless.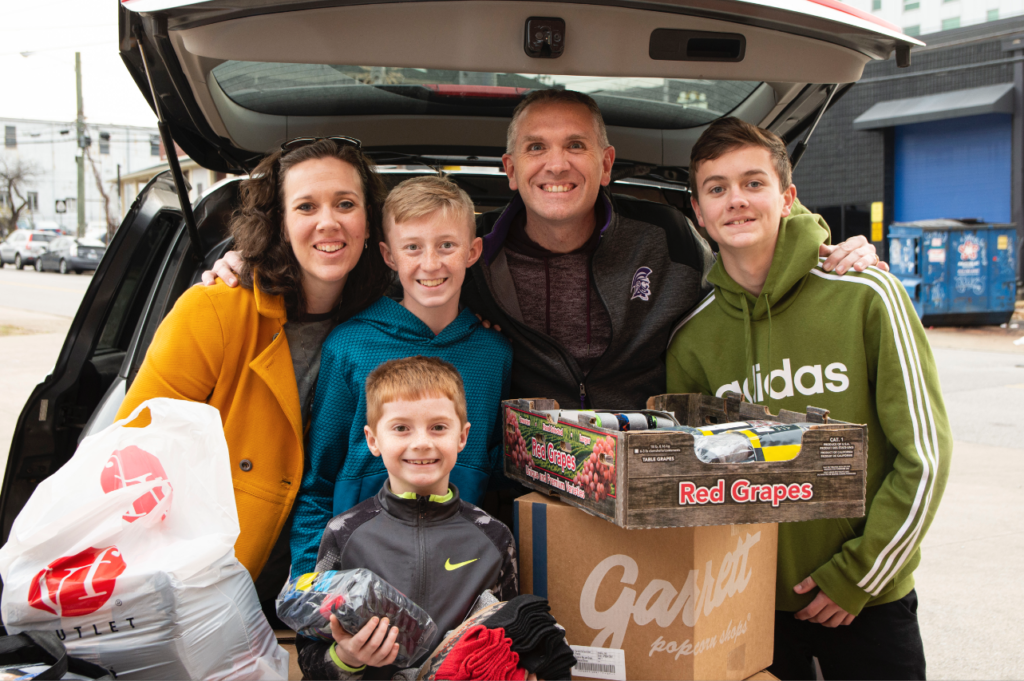 His message to everyone is simple, "I want to tell them about God. He loves everybody, even if you don't believe in Him, He still loves you."
Shortly before Christmas, Malachi stopped by the Mission to donate all the socks and underwear he collected, and our Development Team also surprised him with a birthday cake to say thank you.
This young man's story is so moving, and I hope you're blessed by it as much as I am.
"He called a little child to him and placed the child among them. And he said: "Truly I tell you, unless you change and become like little children, you will never enter the kingdom of heaven. Therefore, whoever takes the lowly position of this child is the greatest in the kingdom of heaven." Matthew 18:2-4 NIV