There are so many different reasons why people volunteer. Audra recently spent time serving at our men's campus kitchen with her son. Her reason for volunteering was a tad different than normal.
A few years ago, her friend's husband passed away unexpectedly. It was tragic. To honor him, his wife and three young sons asked friends and family to perform an act of kindness each year. Rather than dwell on the unfortunate, they chose to use their energy and passion to bring joy to the lives of others. After each anniversary, they sit down and read about the acts of kindness done in his honor. It's a special time and way to aid their grieving process.
This year, Audra chose to honor her friend by volunteering at Nashville Rescue Mission. She brought her seven-year-old son Timothy. "It was important to me that he participate hands-on in the act of kindness and understand why we were doing it," she shares. "As we worked on the serving line, I looked up several times and saw worn faces … it broke my heart. I was especially moved by the kitchen crew. Several of them were in Mission's Life Recovery Program, and they all stood together in a circle and prayed after everyone was served. Each person shared something they were grateful for that day."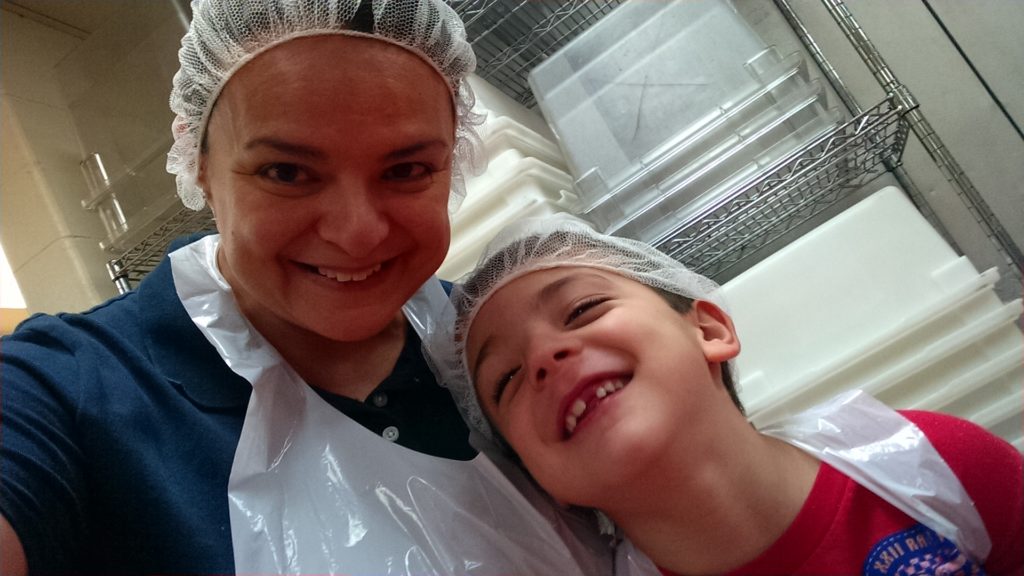 Audra also used this as an opportunity to teach her son the importance of a meal to someone who is homeless, and how finite these items are. "He first put yogurt on the trays and when the yogurt ran out, he served apples and oranges. And when the apples and oranges ran out, he served desserts," she continues. "It can be hard as a kid to be patient and serve everyone first and eat last. That was a good lesson as well. We were there to serve others."
The next week, Audra decided to return and serve dinner once again. Timothy immediately asked if he could join. "We really struggled financially a few years ago, but he [Timothy] was too young to remember. It's important for our kids to see that not everyone lives the same way. And that ALL people matter, regardless of where they live."
We are so thankful to have people like Audra and Timothy join our cause and help those in need. And we are even more honored to play a small part in remembering her friend's life.