Easter is the celebration of the resurrection of Jesus Christ. When the women went to the tomb to prepare Jesus for burial, they found the stone in front had been rolled away and inside an empty grave. Jesus had risen from the dead. His resurrection promises new life and is a reminder—there is always hope.
At Nashville Rescue Mission, Christ's resurrection power is at work every day, moving stones and changing lives. It's why we can say, "hope lives here." Sometimes that hope is found in a meal served by a compassionate volunteer. Or it might be in having access to a hot shower or a safe place to sleep. It could be getting a new coat to replace one that is falling apart.
Whatever it is, we want those in need to know they can choose hope! It's theirs for the taking.
This Easter, it's our prayer that with the greeting of a smile, followed by a full plate of delicious food served by a kind and gentle stranger, we can bring joy to those who are often forgotten. With your help we can also remind them there is a God who loves them and is willing to change their lives if they let Him. Easter serves as a reminder that there is always hope for a better tomorrow.
Want to know how you can help the homeless this Easter?
Donate items from our list below, or donate your gift online.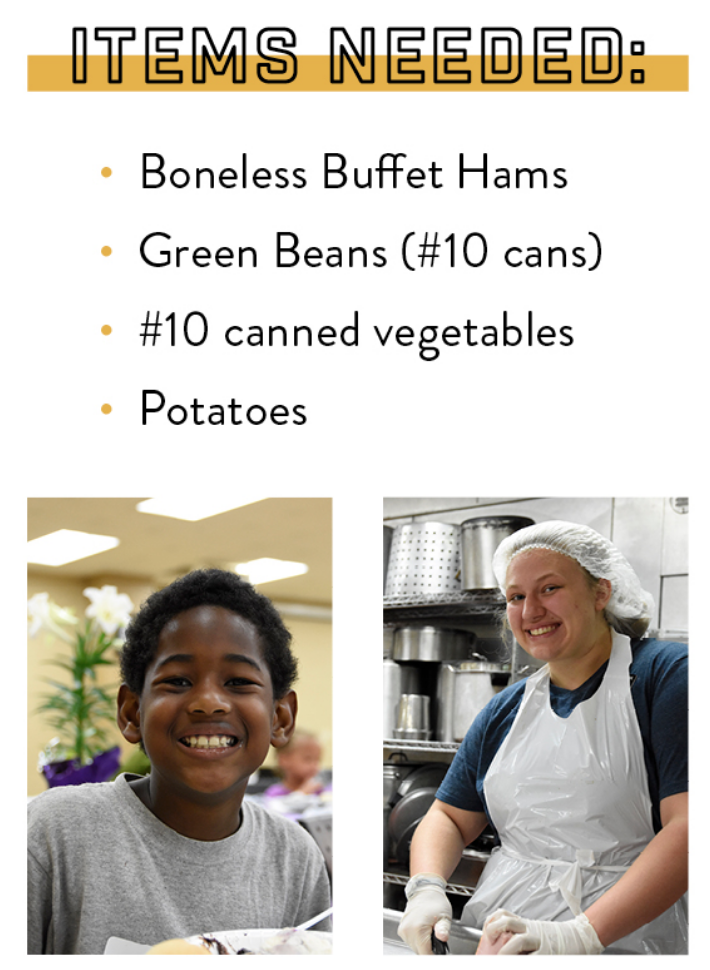 Donations may be dropped off at the Mission's Donation Center:
616 7th Avenue South
Monday – Saturday 7:00 a.m. – 7:00 p.m.