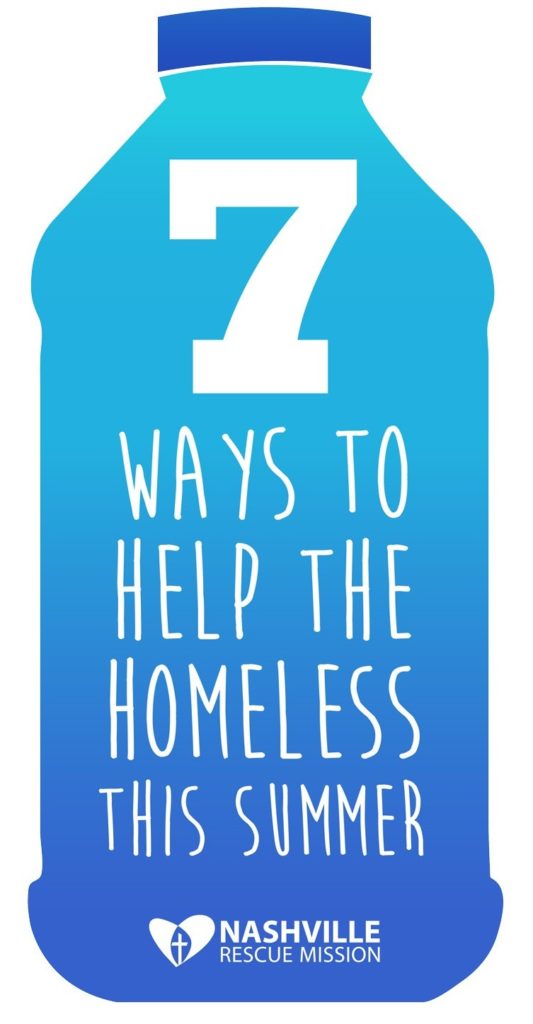 When temperatures are extreme, many immediately begin to think about the homeless. If you're suffering from heat, imagine how much more those without homes are! We know you're concerned and want to help. So we've compiled some tips to help you be effective in your outreach. Here are 7 ways to help the homeless this summer.
We'll have it in our building and also pass it out on the streets to keep the homeless hydrated.
If you don't have time to go the store, donate online and we'll do the purchasing.
Homeless shelters tend to run low on food during this time of the year.
Think about cool and light items like white T-shirts, tank tops, and shorts. We need underwear too (but new ones, please!)
Travel-sized toiletry items (alcohol-free) are best.
Give the gift of your time. Bring your smile and help us serve.
Pray

You can do it anywhere, anytime – when you drink your own water or see someone on the curb.