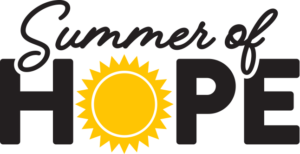 For thousands of broken lives all across Nashville and Middle Tennessee this summer, the meals and care you share will help make a lifesaving, life-changing impact!
Every $2.26 you provide will help serve a meal and offer Christ-centered care to your neighbors in need during these sweltering months when all hope seems lost.
That's why what you do matters, so please give from your heart today to send these men, women, and children to bed with a full stomach, a feeling of safety, and the opportunity to rebuild the brokenness in their lives with a summer of hope in Jesus! Thanks & blessings.