NASHVILLE RESCUE MISSION'S RESPONSE TO THE COVID-19 CRISIS
As Nashville Rescue Mission continues to care for men, women, and children experiencing homelessness amidst concerns of COVID-19, the health and safety of our staff, guests, and volunteers are our top priorities.
We have stayed open and continued to serve our neighbors during the COVID-19 pandemic.
While providing a compassionate environment, we have continued to offer the resources needed to keep people safe and informed in our community. We have coordinated and supported efforts to minimize health risks, discuss problems and solutions with honest answers, and adhere to policies to ensure everyone's safety and reduce uncertainties, fear, and worry.
For the safety of our guests and staff, we continue to actively follow recommendations from the Centers for Disease Control & Prevention, World Health Organization, and Metro Public Health Department on best practices for our shelters. With their guidance, we have developed emergency response plans and other protective measures.
Now more than ever, we recognize that hope, the support of our community, and our trust in God will ultimately sustain us. We invite you to join us on this journey of hope.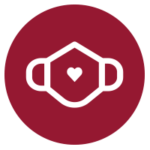 • We are continuing to serve meals and provide shelter to the hungry, hurting, and homeless men, women, and children who stay with us.
• We have opened areas up throughout our facilities to allow for increased social distancing.
• We have vastly increased the scope and frequency of our cleaning procedures.
• We are continuing to educate and remind staff and guests of proper hygiene and cleaning protocols.
• We have trained staff on proper procedures for handling anyone who displays potential symptoms of the virus.
• We have worked with city and public health officials to implement best practices and determine courses of action to protect staff, volunteers, program participants, and guests.
• We have collaborated with other homeless service providers in our community to discuss quarantine, availability of beds, and procedures to follow if/when someone tests positive for COVID-19.
• We are staying informed and sharing the facts about the virus, testing, treatments, and latest updates with our staff and guests.
• We are evaluating procedures and preventive measures daily.
• We have limited volunteering and tour experiences on our campuses to ensure the safety and well-being of everyone involved.
• We installed plexiglass barriers for all case managers, life coaches, and therapists.
• We have designated isolation rooms.
• We have purchased and solicited EPA-registered cleaning supplies from community sources. (Thank you to our generous donors!)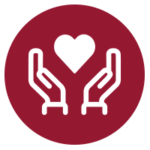 PRAY
Pray with us and for us.
Read this encouraging post from President and CEO, Glenn Cranfield, on 7 Ways to Pray During This Time.
DONATE
There are many ways to help the homeless and support the Mission during this time.
Make an online donation.
Purchase much-needed items off our current needs list.
For your convenience, you may shop for these items from the comfort of your home and have them shipped directly to the Mission.
BECOME A PARTNER OF HOPE
Join this passionate and committed group of monthly givers on a mission to help provide food, clothing, shelter, and life-saving programs to those most in need. Partner with us!
FAQ'S Related to COVID-19
UPDATED AS OF 8/10/2021